INDOOR FLAGS
FLAGS DIVISION
DELUXE FLAGS
The "DELUXE" Flags are a great exclusive creation of Savent. These flags are made of 340 gr/sm silked satin and printed on both sides. The peculiar composition of the fabric, with our special method of treatment, gives to "DELUXE" Flags a brightness never experienced before, while the consistence of the threads makes them extremely resistant, and therefore very suitable for external exposition. Furthermore, "DELUXE" Flags remain quite unfolded when attached to poles for the internal use. This peculiarity allows the best visibility to the logos or the emblems of Your "DELUXE" Flag, which will no more remain hidden within the folds of the banner.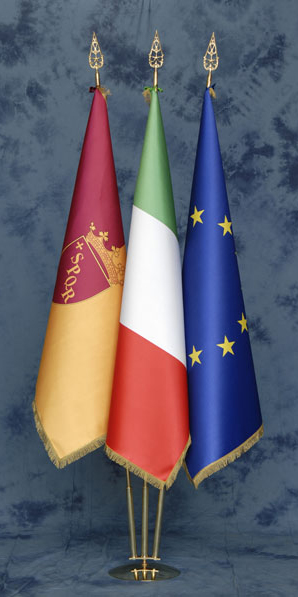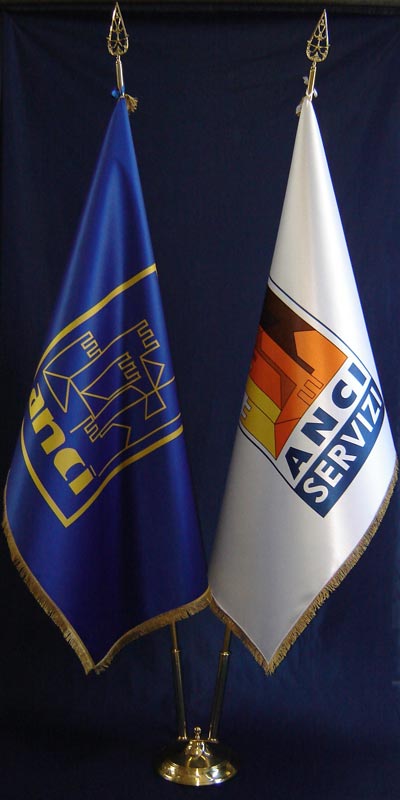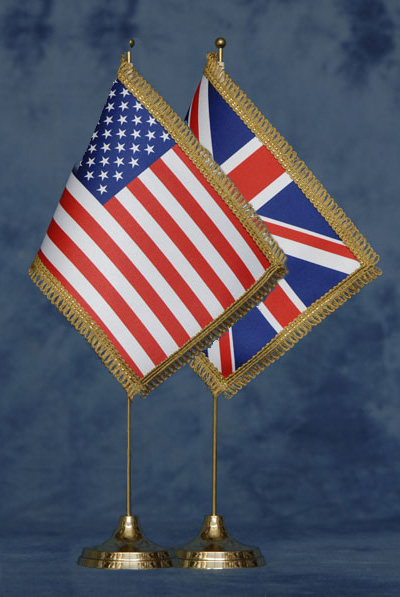 EMBROIDERED SILK FLAGS
Our experience, our art, our passion for quality, are well in sight on our most prestigious flags, either hand or machine embroidered on pure silk. Your emblem will have no competitors in style and grace.